CIRRO is your global e-commerce logistics and fulfillment partner.
Thanks to CIRRO's robust global network, you can secure efficient cross-border and domestic shipping and reliable e-commerce fulfillment solutions for your customers in major countries across Europe and North America.
After years of development, CIRRO now operates over 100 self-run logistics routes and over 40 logistics hubs, connecting more than 200 countries across six continents. With a physical presence in more than 30 North American and European countries, we offer various cross-border and domestic e-commerce logistics solutions, including cross-continental, pan-European and US domestic shipping services.
With over 80 fulfillment centers in over 30 countries, CIRRO has achieved a total of 1,200,000 m² of storage space globally and covers significant e-commerce markets, such as the US, the UK, the EU, and more. To further increase efficiency, two fulfillment centers in the US and the UK are equipped with our state-of-the-art intelligent AMR warehousing systems.
Our mission
At CIRRO, we aim to deliver outstanding logistics and fulfillment services in a thoughtful way for resources, people, and the planet we share. Our ambition is focused and rooted in sincere values, as we believe this is the best way to tackle the most difficult challenges we face today.
Our mission
Believing in "efficiency for good", CIRRO is dedicated to enhancing its capacity through global network development, digitization, intelligent AMR warehousing system applications, and other forms of process optimization. These allow us to save costs, time, and peace of mind for our customers while limiting our use of natural resources.
Our mission
We are excited by the thought of what the future holds. Our advancing capabilities and thoughtful and customer-centric staff enable our customers to achieve their ambitions while doing the right thing for the planet and broader society.
Our A-Z knowledge gives us a comprehensive view of the industry. We are not simply the sum of every part of cross-border e-commerce; we are value-adding professionals with an all-around understanding of the entire ecosystem.
We consider our customers' needs and respect the resources, people, and planet around us. Our aim is to maximize the attention we give to our customers while minimizing our impact on society.
We are never satisfied with the status quo. We understand that excellence is an ongoing process, so we never stop looking for ways to improve. We always look to evolve and advance our core competitiveness by building an extensive global network, boosting digitalization, and more.
We organize, connect, and integrate resources in the e-commerce ecosystem. We keep optimizing our performance to save costs and time while ensuring a perfect flow of goods. We also provide a single platform for managing your omnichannel and multi-platform data.
CIRRO Fulfillment is founded and opens its first US fulfillment center
CIRRO Fulfillment achieves 9,000 m² of storage space in the US
CIRRO E-Commerce is founded
CIRRO E-Commerce opens its first EU logistics hub in Germany
CIRRO E-Commerce launches its first regular cross-border e-commerce logistics routes to the US and Germany
CIRRO Fulfillment achieves 50,000 m2 of storage space in the US
CIRRO E-Commerce opens an EU logistics hub in Italy
CIRRO E-Commerce doubles the number of cross-border e-commerce logistics routes
CIRRO Fulfillment opens its first EU fulfillment center in the UK
CIRRO Fulfillment achieves 100,000 m2 of global storage space
CIRRO E-Commerce opens EU logistics hubs in the Netherlands and France
CIRRO E-Commerce becomes the Amazon-recommended logistics provider
CIRRO Fulfillment expands its US fulfillment centers to six strategically-located facilities in New Jersey and California
CIRRO Fulfillment opens a fulfillment center in the Czech Republic
CIRRO Fulfillment achieves 180,000 m² of global storage space
CIRRO E-Commerce opens an EU logistics hub in Sweden
CIRRO E-Commerce doubles its cross-border e-commerce logistics routes, which can now serve the entire EU
CIRRO E-Commerce becomes the official logistics partner of Joom and Wish
CIRRO Fulfillment opens fulfillment centers in Austria, Italy, Spain, and France
CIRRO Fulfillment achieves 250,000 m² of global storage space
CIRRO E-Commerce opens its first US logistics hubs at Los Angeles International Airport
CIRRO E-Commerce launches its first CIRRO E-Commerce Intelligent Operations Hub
CIRRO E-Commerce becomes the official logistics partner of eBay, VOVA, Tophatter, and Shopify.
CIRRO Fulfillment opens US fulfillment centers in Chicago and Atlanta
CIRRO Fulfillment achieves 450,000 m² of global storage space
CIRRO E-Commerce opens additional US logistics hubs in Los Angeles, New York, and Chicago
CIRRO E-Commerce expands its footprint to Europe with the establishment of 18 logistics hubs
CIRRO E-Commerce becomes the recommended logistics partner of Allegro and Fnac
CIRRO Fulfillment expands its global presence into Germany and Australia
CIRRO Fulfillment achieves 800,000 m² of global storage space
CIRRO E-Commerce opens US logistics hubs in Dallas and Miami
CIRRO E-Commerce becomes the official logistics partner of SHOPLINE
CIRRO Fulfillment opens its first fulfillment centers in Canada and Japan
CIRRO Fulfillment achieves 1,000,000 m² of global storage space
CIRRO acquires its first B777F freighter to strengthen global air freight capacity
CIRRO E-Commerce becomes the official logistics partner of Walmart and TikTok
CIRRO Fulfillment achieves 1,200,000 m² of global storage space
DHL International GmbH is an international courier, package delivery and express mail service, which is a division of the German logistics firm Deutsche Post. The company delivers over 1.5 billion parcels per year.

General Logistics Systems B.V., also known as GLS, is a British-owned logistics company based in Amsterdam, Netherlands. The company was known as German Parcel when it was founded in 1989, by Rico Back.
The Deutsche Post AG, operating under the trade name Deutsche Post DHL Group, is a German multinational package delivery and supply chain management company headquartered in Bonn, Germany. It is one of the world's largest courier companies.
Colissimo is a collection and drop-off domestic and international parcel service that is part of Le Groupe La Poste. It offers domestic postal and parcel services across France as well as international delivery.
Founded in France in 1993, Colis Privé excels in e-commerce parcel delivery. The company provides 24-hour delivery services to homes and collection points, complete with comprehensive track and trace features.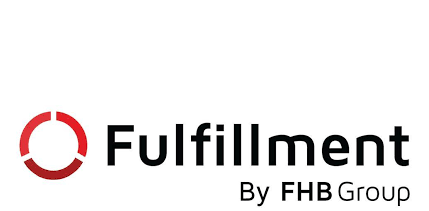 Specializing in end-to-end logistics solutions, Fulfillment By FHB Group delivers a range of services including international shipping, sorting, packaging, and warehousing. The company accommodates diverse package dimensions and offers cost-effective, hassle-free logistics outsourcing for a variety of goods and shipments.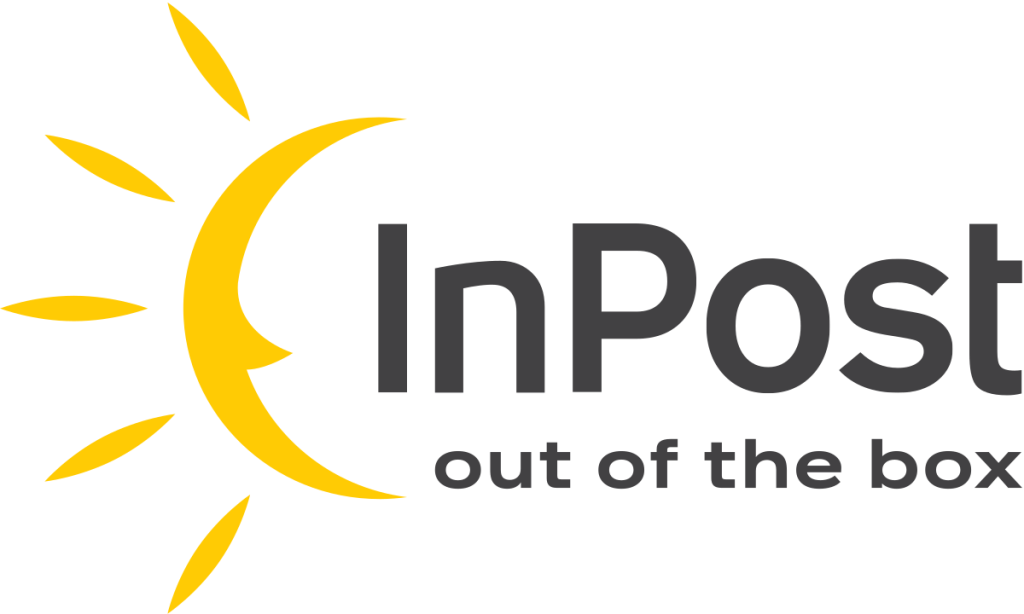 InPost S.A., a Polish public logistics firm headquartered in Kraków, offers courier and package delivery services across Europe. Owned by Integer.pl Group, the company focuses on parcel locker services in multiple countries. Established in 2006, InPost operates over 20,000 automated parcel machines and 18,000 pick-up drop-off points, serving e-commerce needs with to-door courier and fulfillment services.

Posti Group Oyj, formerly known as Suomen Posti and Itella, is Finland's primary mail and parcel delivery service. Owned by the State of Finland, the company is headquartered in Helsinki and has a near 400-year history. Divided into four business groups including Postal Services and Parcel and Logistics. In 2016, Posti established a network of pickup points in the Baltic countries.
Oy Matkahuolto Ab, a Finnish company founded in 1933, specializes in operating bus stations and providing freight services across Finland. It operates a national parcel transportation service, including international deliveries through a partnership with TNT.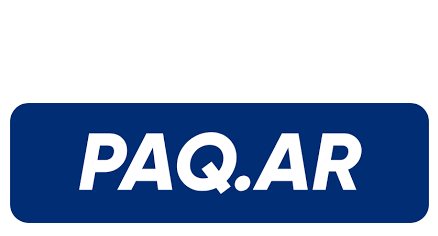 Correos is the national Post of Spain, with delivery services include the shipping of suitcases, packages, boxes, and letters. Citypaq is the quick, easy solution from Correos for collecting, sending or returning your parcels using our smart lockers.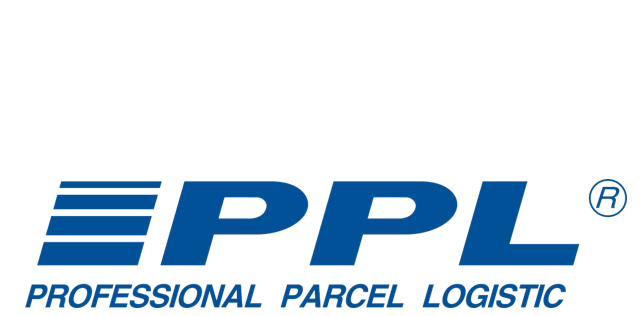 PPL CZ has been one of the major delivery service providers on the Czech market since 1995. In addition to delivery for companies and entrepreneurs, the company also offers solutions for private individuals with the Balík pro tebe (Parcel for You) service. PPL CZ specializes in parcel transport not only in the Czech Republic, but also throughout Europe.  
FedEx Corporation, is an American multinational conglomerate holding company focused on transportation, e-commerce and business services based in Memphis, Tennessee. FedEx today is best known for its air delivery service, FedEx Express, which was one of the first major shipping companies to offer overnight delivery as a flagship service. 
PostNord AB is the name of the holding company of the two merged postal companies Posten AB and Post Danmark that were officially merged on 24 June 2009. The name of the group was changed 17 May 2011 from Posten Norden to PostNord.
Since 2007, Dansk Avis Omdeling, under the abbreviation dao, has been the challenger in the Danish distribution market. DAO meets Denmark's daily newspapers' requirements for efficient logistics 7 days a week 365 days a year.
Evri Europe GmbH is a multinational delivery company headquartered in Leeds, United Kingdom, owned by the retail company Advent. It provides a delivery and collection service, formerly known as myHermes, for small and medium-sized enterprises and members of the public via doorstep collection.
DPDgroup, legally GeoPost SA, is an international parcel delivery service for sorter compatible parcels based in Issy les Moulineaux. Its brands are DPD, Colissimo, Chronopost, Seur and BRT. The company is based in France and operates mainly in the express road-based market.
CTT – Correios de Portugal, S.A. is a Portuguese company that operates as both the national postal service of Portugal and a commercial group with subsidiaries operating in banking, e-commerce, and other postal services.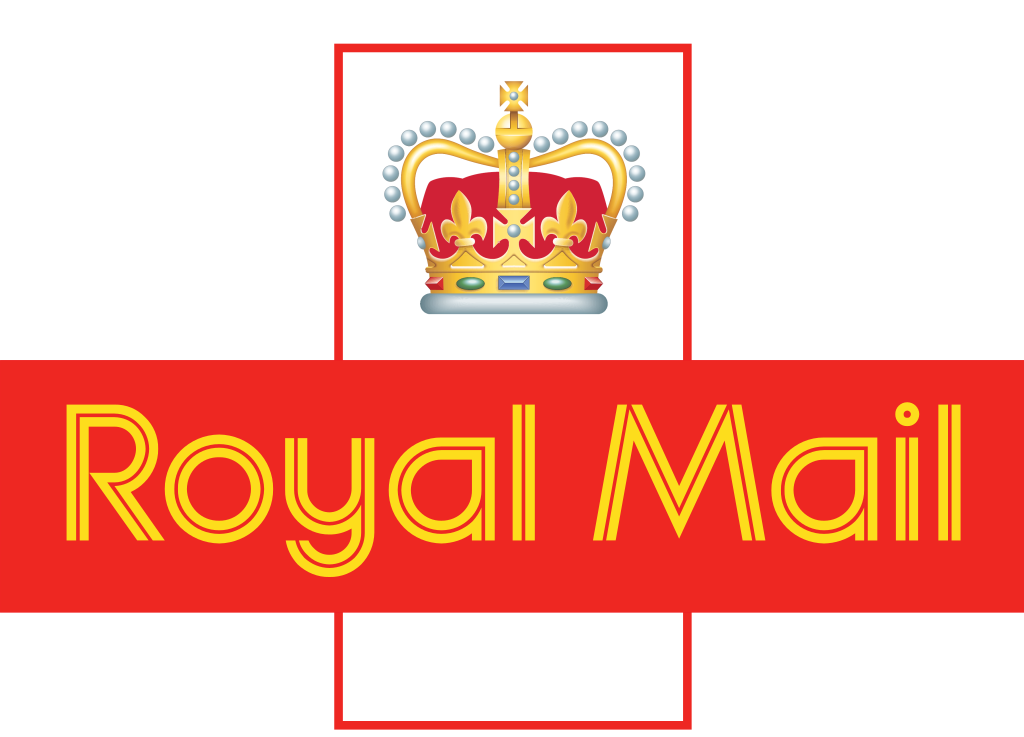 Royal Mail Group plc is a British multinational postal service and courier company, originally established in 1516 as a department of the English government. The company's subsidiary Royal Mail Group Limited operates the brands Royal Mail and Parcelforce Worldwide.
United Parcel Service is an American multinational shipping & receiving and supply chain management company founded in 1907. Originally known as the American Messenger Company specializing in telegraphs, UPS has grown to become a Fortune 500 company and one of the world's largest shipping couriers.
The United States Postal Service is an independent agency of the executive branch of the United States federal government responsible for providing postal service in the United States, including its insular areas and associated states.
Allegro is the most popular shopping platform in Poland and one of the largest e-commerce companies in Europe, formed in 1999 and subsequently purchased by online auction site QXL Ricardo plc in March 2000.
Amazon.com, Inc. is an American multinational technology company which focuses on e-commerce, cloud computing, digital streaming, and artificial intelligence. It is one of the Big Five companies in the U.S. information technology industry.
eBay Inc. is an American multinational e-commerce corporation based in San Jose, California, that facilitates consumer-to-consumer and business-to-consumer sales through its website.

Groupe Fnac Darty, formerly Kesa Electricals plc, Darty plc and Darty Limited, is a multinational electrical retailing company headquartered in Ivry-sur-Seine, France. It was formerly a public limited company listed on the London Stock Exchange, until it was purchased by the French retailer Fnac in 2016.

Fyndiq is a Swedish e-commerce company founded by Dinesh Nayar in 2010 with the basic idea of being an online channel for Swedish traders to get rid of their residual stocks. Approximately 1,400 stores sell their goods, in categories such as beauty, mobile accessories, toys, electronics.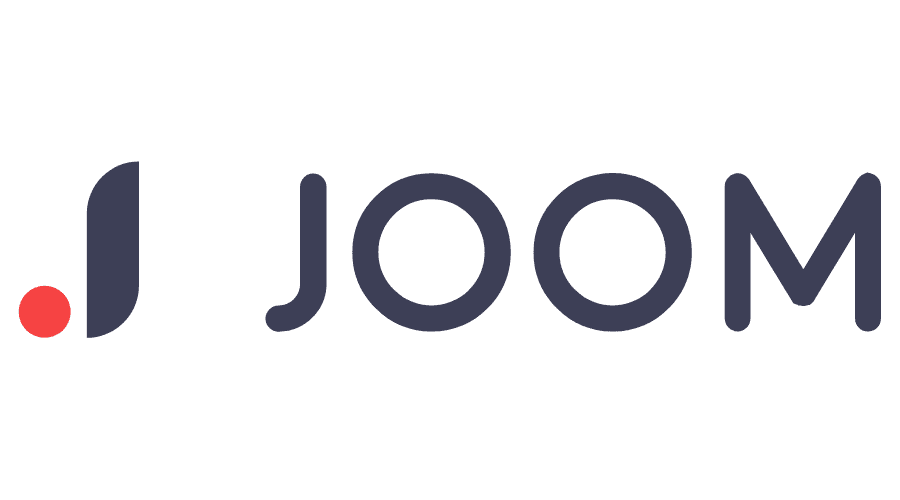 Joom is a Latvian e-commerce marketplace and mobile app that sells products from Asia and Europe. The platform is known to be mobile-first with around 83% of transactions being made on mobile.

Kaufland is a German hypermarket chain, part of the Schwarz Gruppe which also owns Lidl. The hypermarket directly translates to English as 'buy-land'. It opened its first store in 1984 in Neckarsulm and quickly expanded to become a major chain in what was formerly East Germany.
Newegg Commerce, Inc. is an American online retailer of items including computer hardware and consumer electronics. It is based in City of Industry, California. It is majority-owned by Liaison Interactive, a multinational technology company.
Rakuten is a Japanese electronic commerce and online retailing company based in Tokyo, founded by Hiroshi Mikitani in 1997. Centered around Rakuten Ichiba, its business-to-many EC platform and one of the largest e-commerce sites in Japan.
SHEIN is a Chinese online fast fashion retailer. The company is known for its affordably priced apparel. Based in China and shipping across 220 countries, SHEIN is the world's largest fashion retailer, as of 2022.

Shopee Pte. Ltd. is a Singaporean multinational technology company that specializes in e-commerce. The company was launched in Singapore in 2015, before it expanded abroad. As of 2021, Shopee is considered the largest e-commerce platform in Southeast Asia with 343 million monthly visitors.
Shopify Inc. is a Canadian multinational e-commerce company headquartered in Ottawa, Ontario. It is also the name of its proprietary e-commerce platform for online stores and retail point-of-sale systems.

SHOPLINE is Asia's biggest provider of omnichannel retail services for online, offline-to-online and cross-border commerce. Since its founding in 2013, it has helped over 250,000 merchants reach a customer base of 530 million people.

TikTok Shop is an innovative new shopping feature which enables merchants, brands and creators to showcase and sell products directly on TikTok through in-feed videos, LIVEs, and the product showcase tab.
Walmart Inc. is an American multinational retail corporation that operates a chain of hypermarkets, discount department stores, and grocery stores from the United States, headquartered in Bentonville, Arkansas.
Wish is a high-growth mobile-first online marketplace that allows shoppers to browse and buy items from third-party sellers. It was founded in San Francisco back in 2010 by Peter Szulczewski and Danny Zhang.