Are you ready for the big sales event of the year – Amazon Prime Day? On July 11-12, Prime members will enjoy exclusive access to epic deals across various brands. As the countdown begins, it's time for e-retailers like you to gear up. Let's dive deep into some facts and tips to maximize this spectacular event.
Prime Day 2022 set records, with over 300 million items purchased by Prime members worldwide. Revenue spiked by over 300% compared to the daily average in the 20 days leading up to the event. Small businesses received substantial support, with customers contributing over $3 billion in sales and purchasing more than 100 million small business items in the three weeks prior to Prime Day.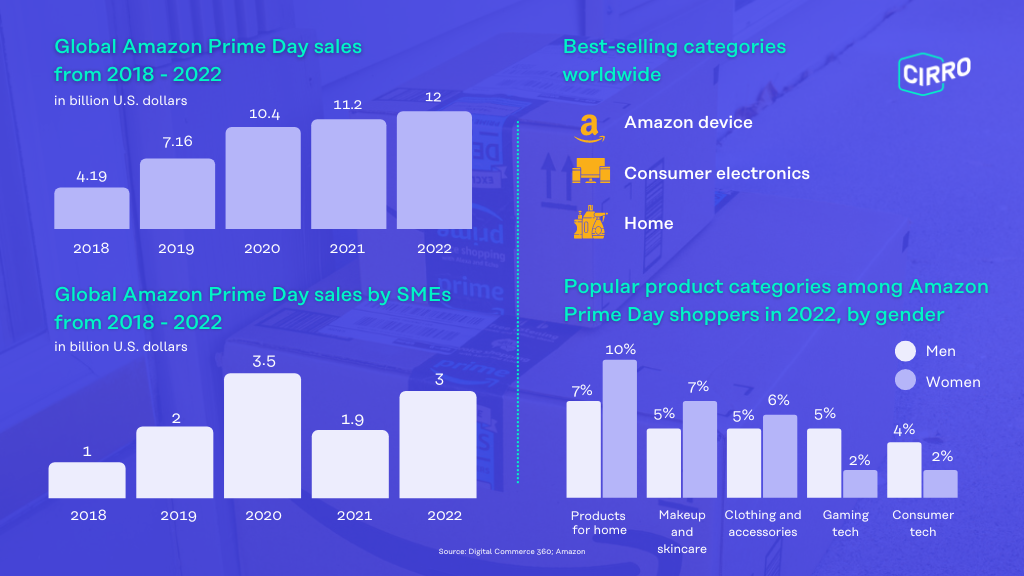 Attract consumers with exclusive deals
Prime Exclusive Discount: Offer exclusive discounts, coupons, and promotions for Amazon Prime members. Choose from Percentage Off, Money Off, Buy One Get One, and Free Shipping options. Set up in Seller Central under the Advertising tab > Prime Exclusive Discounts.
Loyalty programs: Provide incentives like early access to sales or points for future purchases.
Limited-time lightning deals: Propose lightning deals to Amazon in advance to create a sense of urgency and boost visibility.
Freebies or bonus items: Include a free gift or bonus item with purchases above a certain threshold to encourage higher spending.
Boost sales with Amazon tools and marketing channels
Use Amazon's advanced PPC advertising (Sponsored Product Ads, Sponsored Brand Ads, and Display Ads) to increase visibility and allocate a specific advertising budget.
Optimize search and product listings with relevant keywords in titles, bullet points, and backend search terms. Utilize Amazon's A+ Content feature for engaging visuals and brand storytelling.
Expand reach by advertising strategically off-Amazon on platforms like Facebook, Instagram, TikTok, and Google Ads. Create targeted ads and compelling content to drive external traffic to your Prime Day deals.
Leverage social media platforms to inspire your audience. Consumers are increasingly relying on social media for shopping inspiration. Create Stories and short videos on Facebook, Instagram, and TikTok to showcase your products and promote your sales.
Implement remarketing campaigns after Prime Day to retarget interested customers and display personalized recommendations based on their buying behavior.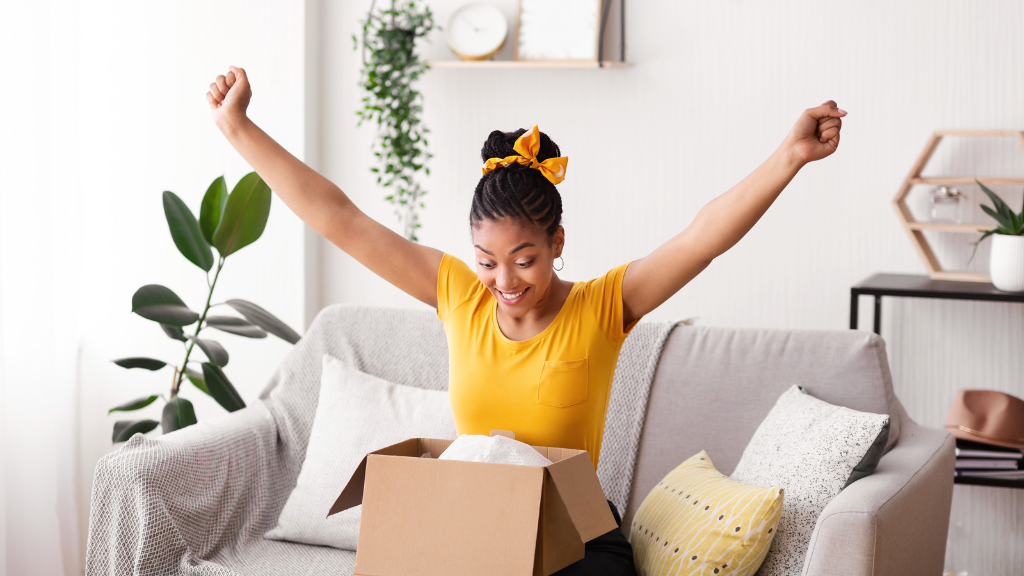 Ensure Prime Day success with solid logistics and inventory management
Inventory planning to avoid stockouts
Brands can analyze historical Prime Day data to forecast demand and plan inventory levels, maintaining a buffer stock to cater to unexpected surges in demand. Inventory management tools can also help monitor stock levels and track sales velocity.
FBA Prep. to streamline logistics operations
Amazon's FBA Prep. Service is designed to help you prepare products efficiently for shipment. This includes labeling, bundling, packaging, and inspection, ensuring compliance with Amazon's fulfillment requirements.
You can benefit from an efficient process of preparing an inventory for Amazon fulfillment centers thanks to the extensive worldwide fulfillment network. Moreover, you can reduce the risk of errors, delays, and customer dissatisfaction, enhancing your overall fulfillment process.
Seller-Fulfilled Prime Service to save FBA fees
Seller-Fulfilled Prime (SFP) allows you to offer Prime-like benefits to customers while saving on costly FBA fees. With outsourced order fulfillment services, you can be free from managing inventory, packing and shipping orders, handling returns and client inquiries.
With SFP, you can display the Prime badge on your listings to boost visibility. Plus, you can gain access to Prime Day and Lightning Deals while saving on FBA fees, shipping cost and increasing flexibility.
Ready to optimize your logistics operations? Contact us to learn how CIRRO Fulfillment can take your brand to new heights on the Amazon platform.