Does your business operate in the beauty industry? With consistent consumer demands to manage, alongside a workforce and a warehouse, personal care fulfillment services can alleviate many of the responsibilities holding you back. As experts in beauty products fulfillment, we have first-hand experience in supporting the growth of some of the industry's biggest brand names.
From the first click right through to the returns, we offer our clients' customers a seamless buying experience. Not only does this allow us to sustain our reputation in logistics, but it allows them to translate this level of service into the business's value proposition.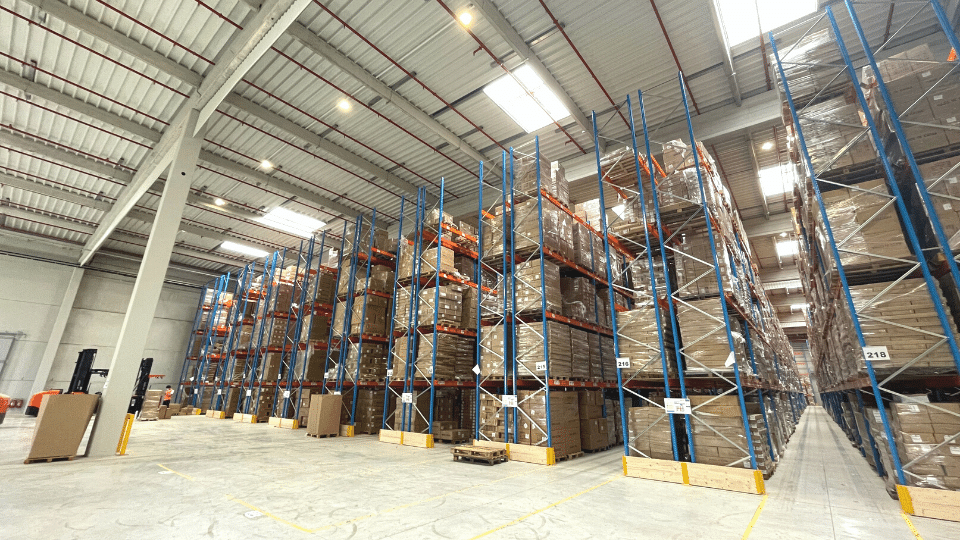 How do beauty product fulfillment service offer ease?
Streamlined ordering process
As an e-commerce company, the ordering process is crucial for upholding impeccable customer service. Today, fast delivery, clear communication and a straightforward return process are all sought after by shoppers. How does logistics improve the order process? With that in mind, CIRRO Fulfillment uses a state-of-the-art inventory system that allows us to easily track and manage stock, pick and pack and record the journey of goods from site to customer.
By achieving a faultless system, we guarantee your customers a convenient and positive shopping experience. They are given all tracking information, offering peace of mind. Service standards need to be optimized to grow as a business, and with our streamlined order fulfillment processes, you will exceed your customers' expectations.
Stock management
Beauty products fulfillment can manage your stock. Our systems record stock levels and allow us to understand trends and areas where our clients should capitalize or withdraw. This means that you can focus on your responsibilities of onboarding third-party brands or designing new products with peace of mind that we will always keep you updated.
Returns & refunds
The returns process is often a stipulation for most shoppers. Individuals want to know how they will be dealt with if customer satisfaction isn't met. While returns are often rare for beauty products, there is still a possibility that a customer requires the option. Our personal care fulfillment services can conduct returns for you.
We do this by providing your customers with the option of repackaging and relabelling for ease of integration into our system or a simple return to your HQ.
Beauty product fulfillment services from CIRRO Fulfillment
Beauty product logistics can cover many areas for a brand. These are not limited to warehouse storage, cross-border fulfillment, inventory management, order fulfillment and returns. As these are vital steps for all retail outlets, logistics allows owners to focus on growth opportunities and implement workforce development, amongst other activities. We have solutions to help you take care of the whole process – receive and verify inventory, pick and pack orders, ship to consumers, and handle returns and exchanges.
CIRRO Fulfillment is a global fulfillment company focusing on omnichannel fulfillment services for various product categories: fashion, beauty products, furniture, electronics, and more. Our global fulfillment centers reach an area of 1,200,000 m² across more than 30 countries, including two intelligent fulfillment centers in the UK and the US that use AMRs (Autonomous Mobile Robots). Trusted by numerous clients, CIRRO Fulfillment ships 400,000 orders daily, providing unrivaled cross-border e-commerce fulfillment solutions to accommodate the future expansion of your global e-commerce business.
Get in touch today to find out more about our beauty products fulfillment, and we'll be happy to answer any questions you may have.